Rhonda Swanson is a leader with an observant eye and a caring heart. These qualities fuel her passion for agriculture education to the masses, which in turn elevates respect and support for the farmer. Continue reading about Thank A Farmer's founder.
She was born into a six-generation farm family but has spent most of her life in the city and traveling throughout the world. Rubbing shoulders with some of the best in entertainment and athletics opened her reality to "anything is possible."
By thirteen, Rhonda was professionally performing her comedy juggling act; by sixteen, she was named "Rodeo Photographer of the Year," by twenty-two she had completed her journalism studies at ISU and CSU and was singing our National Anthem and entertaining at venues such as Madison Square Garden.
Between these much-abbreviated milestones, she spent endless hours on her grandparents' farm. She and Grandpa shared their love for nature and farm life. One afternoon on the farm, she wrote "Lost," the first poem by an undergraduate published in Iowa State's Agriculturalist magazine.
Experiencing such diverse environments in both the United States and abroad has equipped Rhonda with a unique understanding and communication ability. She is fearless of challenges and, like most visionaries, prefers forging a new and improved path leading to the goal she envisions.
Rhonda created Thank A Farmer to gain respect for the farmer and believed that would be accomplished by educating children on the importance of farmers. Her approach is teaching the plate-to-pasture concept rather than pasture-to-plate as agriculture has been doing, putting a face to the farmer rather than on agriculture, and speaking in a language understandable to the consumer. All of this has been proven very successful, but there is much work ahead. Her ultimate goal is a national Thank a Farmer Day®, and on that day, every school in our nation will have a Thank A Farmer Day® presentation teaching the importance of farmers and agriculture.
Her knowledge in journalism, her heart in farming, and her experience in urban living and entertainment make creating educational programs and publications that are understandable, interesting, and fun to both rural and urban populations of all ages only common sense and second nature to Rhonda.
Rhonda Swanson, the creator of Thank A Farmer brand and all its divisions, is busy forging new and improved paths leading to the future and the goals she envisions benefiting those contributing greatly to a healthy population and economy – - farmers and agriculture! Stay tuned. Much more coming up!
Rhonda is an author of the acclaimed poem Lost, as well as articles such as Part Farmer, which appeared in the publication Farm and Ranch Living.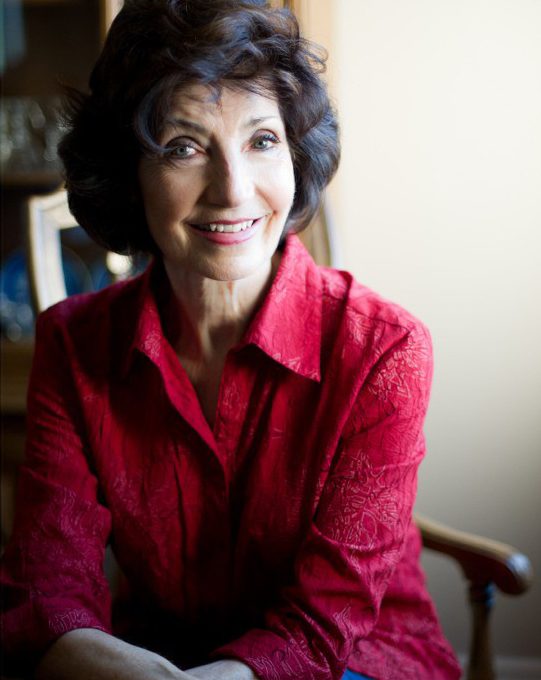 For six generations, her family has farmed. Working seven days a week was never questioned. Work got things done, and things needed to be done every day on their general farm. That work ethic served her well when she was introduced to a baton at age ten. At seventeen, Joyce Rice won over thousands of other contestants to be named World Champion Baton Twirler, appearing on national TV shows and being awarded a four-year expense-free scholarship to Iowa State University. While at Iowa State, she received numerous awards, including induction into Mortar Board. Joyce graduated with a Home Economics education degree but turned down an offer to continue at Iowa State and help develop a new curriculum to use her baton talent in teaching and motivating youth on Mental Discipline and Physical Fitness.
Joyce has performed literally around the world and has appeared on national NBC, ABC, and CBS television programs, including being featured on The Tonight Show with Jay Leno. She lectured on The Art of Innovation for corporations such as General Dynamics and Rockwell International.
Thanks to her daughter, Rhonda Swanson, creator of Thank A Farmer and the TAF Magic Show division, Joyce is using her education and entertainment skills to promote Agriculture and our Farmers & Ranchers. Having traveled the world performing and lecturing, she is very pleased to be back to her roots and be a part of the Thank A Farmer movement.
"Farmers and Ranchers are the most important producers in the world – - especially if you like to eat, wear clothes and live in a home." Joyce is quick to add, "Everyone learns best while having fun, and you'll have fun at a Thank A Farmer Magic Show."